Cap Digital, doors (wide) open
Our office is located at 14 rue Alexandre Parodi, in the tenth arrondissement. In a former corsets factory, with Eiffel architecture, and we have installed a new kind of factory: our 40 employees work daily to boost the innovation ecosystem in Paris' Region.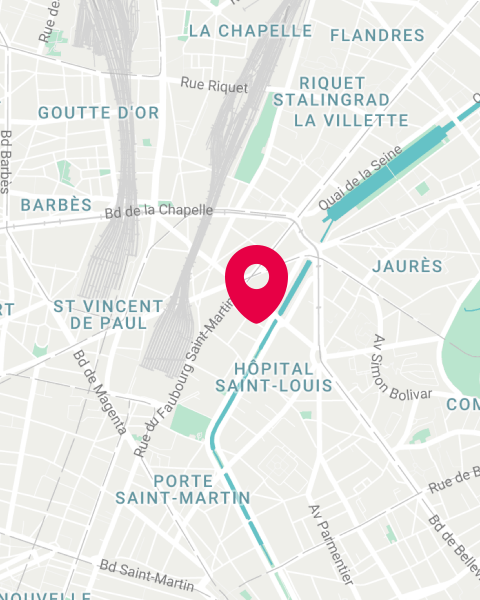 Come visit us
Cap Digital
14, rue Alexandre Parodi,
75010 Paris
See on map
Our world is yours
You wish to organize a turnkey event? A meeting or a workshop? A cocktail party? An intensive week in immersion?
Realize your live event with our new studio!
The crisis has had a lasting impact on all event activities. To help you accelerate the digitalization of your events and produce your video interviews efficiently, we offer you a turnkey tool: the Cap Digital STUDIO.
Maximise the impact of your events. By broadcasting your live events on several channels, you multiply the chances of reaching your audiences. And thanks to replays, the content of your events remains accessible without time limit!
An agile and hybrid solution. Do you want to organise a live & face-to-face event? It's possible! Our studio can accommodate your audience on site in addition to a live broadcast.
A premium setting for your interviews. Conduct your video interviews in a brand new studio, installed in the hall of the "Eiffel" building at Cap Digital's Paris headquarters.
Each year we organize and host over 100 workshops, conferences, afterworks or evenings.
With its large patio topped by a glass roof, its corridors and glassed-in offices, our vast and unique building is ideal for hosting your events.
The space is composed of work offices dedicated to the permanent teams, a corner lounge, some desks for rent for our residents and a fully privatizable ground floor with two large meeting rooms and a central nave.
We put everything at your disposal: furniture, sound and video equipment,… and also accompany you in the organization of the evening: equipment rental, catering, communication, hosts / hostesses etc..
Space rental
News & events
Event reports, papers and news: take a glimpse into our daily life!
Next