We believe in the collective's strength. Discover our 1000+ members distributed through 6 fields, learn from our 120 recognized experts network and benefit from our extensive network of partners.
Cap Digital key figures
Since the creation of the cluster
1,624

labelled R&D projects
In 2019
12,000

visitors of Futur.e.s in Paris festival
1bn€

raised by start-up & SMEs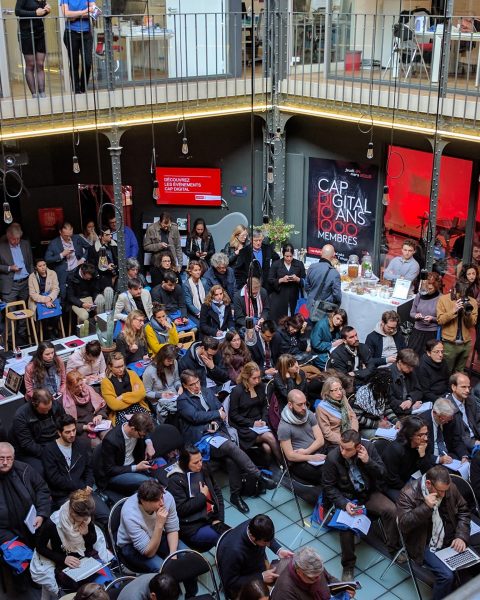 Discover our 1000+ members
Distributed through 6 major activity fields, our members move the lines of their sectors with their innovative technologies and services, BtoB, BtoC, or BtoBtoC
E-education, training & HR
The field of education, training and labor gathers all actors striving to innovate the use of technology from the earliest age of a child up until scholarship and throughout life.
eHealth and well being
Today, the number of people suffering from chronic diseases, the handicap population and the ageing citizens is drastically increasing. At the same time, public spending in the health sector is being compressed. The members of our ecosystem are using data, IA, IoT, VR and robotics to take up these challenges.
Media, entertainment, cultural and creatives industries
This field has a strong historical background at Cap Digital. It gathers actors from technical industries, audiovisual, VFX, gaming, 3D, literature, music and other creatives. The media sector also refers to the dynamism of Adtech and innovation in the marketing and advertising industry.
Sustainable cities
This sector brings together all innovations from ecologic transition to digital transformation and urbanism that have been implemented in experimental territories.
Retail and services
This field gathers all actors offering services to companies from the primary, secondary and tertiary sector. Their technologies allow them to strengthen the structures of already existing companies and help them grow by providing their expertise.
Technology, data, AI
This field of action of Cap Digital brings together actors developing solutions implementing and accelerating digital transformation for companies. The technologies which make their expertise cover a large spectrum of the value chain.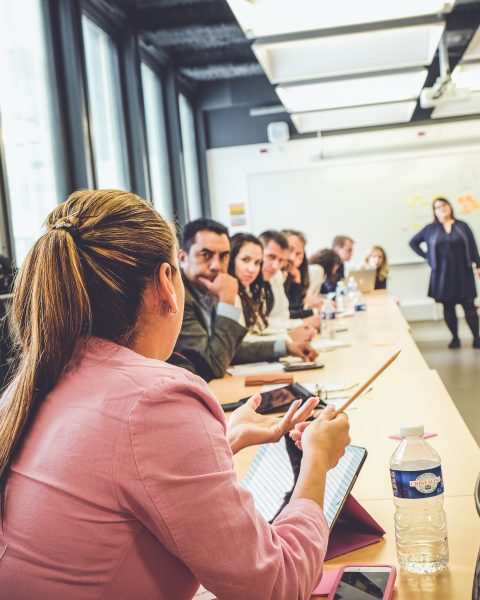 Learn from our 120 recognized experts
Cap Digital teams with a 120 experts network to support the process of selecting the nuggets of the digital economy and accelerating their growth.

Our experts are
Recognized teachers and researchers in digital sciences, applied mathematics, ergonomics, humanities and social sciences, etc.
Entrepreneurs
Investors
Technology managers
Innovation and change management managers/leaders in large organizations
What are the experts' commitments?
Independence
Concrete human investment
Collective representation
Commitment to the cluster's values
Support collaborative and competitive innovation
Help members take the best risk
Question the social meaning of the innovations carried by our ecosystem
Defend an innovation development model nourished by the diversity of actors and funding methods
Together, they carry out four essential missions for the cluster:
Expertise, label and coach startups
Ensure the potential of the innovation projects carried by our members and to open the doors of new funding to them
Fuel strategic thinking within the cluster, helping to identify and document the axes of transformation
Support the process of selecting the nuggets of the digital economy and accelerate their growth
You wish to contact Cap Digital's experts?
Find them in our dedicated directory!
Experts directory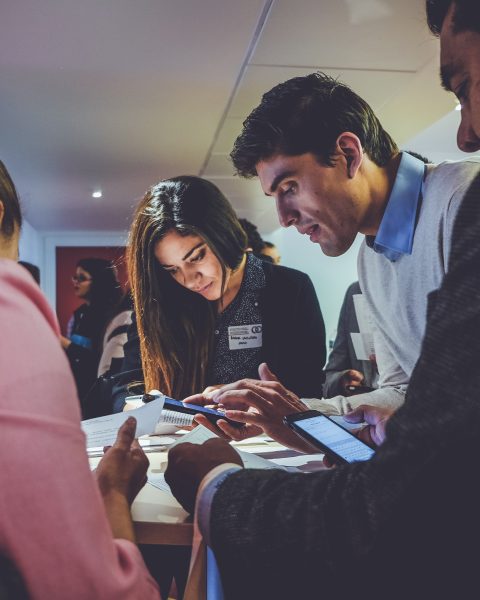 Benefit from our extensive network of partners
Beyond all the services that we provide to our members, we also share our extensive network of French, European and international partners.
Our European and International partners
We seek to be your one-stop business hub and open for you the doors of Paris and its Region. Throughout the years and throughout the projects we have built strong bonds with clusters, but also universities, research centres, incubators, accelerators, experts, and innovative agencies. From Oslo to Madrid, passing through Vienna and Gdansk, we look forward to introducing you to our international partners and your future project partners!
Should you be looking for a benchmark and exchange of innovative solutions in all our different fields of activity, a reliable partner to deploy your activity in France and beyond, or the right platform to scout a diamond to complete your company needs – you benefit from our expertise and network.
News & events
Event reports, papers and news: take a glimpse into our daily life!
Next