We are at the forefront of the future and accompany this new industrial world being built before our eyes. This place of choice gives us a fundamental role. A role of agitator and facilitator that brings together all players in the digital economy & sustainable development (and more) and makes them work collectively to bring their visions, prototypes, projects, technologies and services beyond everyone's expectations. To achieve this, we offer our services in support of innovation, acceleration, digital transformation and ecological transition.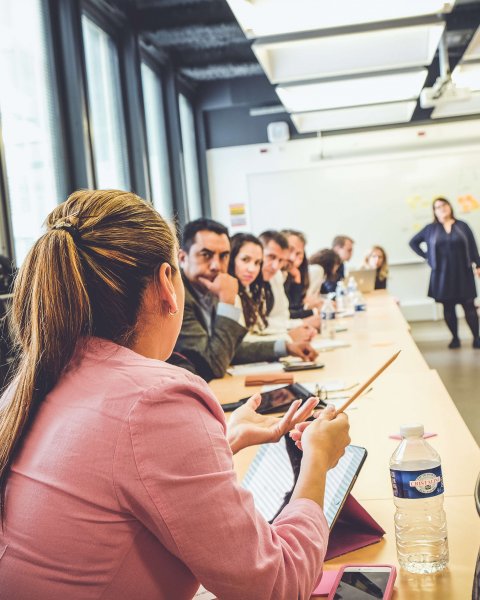 Our Offer
Cap Digital provides four sets of services to its members.
R&D support
The R&D team supports our ecosystem through its various missions. It offers a range of services to maximize their chances of being funded:
Information sessions on regional, national & European calls for proposals and tenders
Identification of the right funding window
Personalized support
Expert assessment of project
Certification of projects with the Cap Digital label
Support in partners' search & networking
Promotion & follow-up on the member's projects
Business Coaching & Acceleration
Fundraising, design coaching, internationalisation coaching, our members learn how to pitch to their audiences around the world, how to optimise their offer to a foreign market and make a smooth set up abroad, where to find the right funding and how to get a label of recognition in French ecosystem (e.g. Pass French Tech, EIP) to be able to gain more trust and open more doors on their way up.
Digital Transformation & Open Innovation
We are experienced in supporting open innovation programs and experimentation by selecting and accompanying the development of functional prototypes by startups to solve problems previously defined by sponsors.
Strategic Studies and Survey
One of our missions is to provide our members with competitive intelligence to identify and understand tomorrow's innovations through market and technology watch, prospective analysis, publications, studies and thematic monitoring papers through various tools.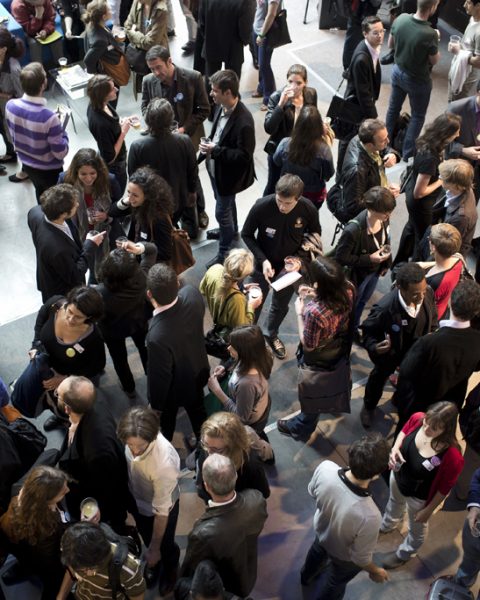 Our events
We also (co)organise each year more than 100 events. These occasions are inspiring opportunities for our members and partners.

Futur.e.s in Paris festival
Organized from 2008 to 2019, it was Europe's largest free digital Festival showcasing the latest French and international digital innovations to both professionals and the general audience. Futur.e.s in Paris has built a cycle of conferences, new collaborative formats and unusual artistic experiments. During 2 days, start-ups and SMEs could exhibit their innovative products and services, experts debate and interact with the public, which reached the number of 10 000.
The annual How I Met My Startup meeting
Every year, during the How I Met My Startup event, startups from Paris and its region welcome in their premises students and all those curious to know more about the digital world. During one day, they share all about their universe, their jobs and their technologies.
Rendez-vous with Futur.e.s #
These meetings offer a range of debates based on a booming topic by showcasing a selection of flourishing projects. The idea is to combine an inspiring and tangible content focused on one topic.

Other events
Design review: a design coaching session by experts (monthly)
R&D Corner: a presentation of project open calls for a better understanding of different funding possibilities (monthly)
Meetings: an annual meetup of all of Cap Digital's ecosystem
Paris Sciences & Data: debate between a researcher and an entrepreneur on a given theme (twice in a semester)
See all our events
Our team
We are mobilized to accompany you every day in your successes.
Next