Download the 2020-2021 Cap Digital's Trend Book
First edition to be translated in English, the digest of the 2020-2021 Cap Digital's Trends Book is now available.
Initiated on the twilight of the "world before", written in full lockdown, and presented at the very moment where the epidemic crisis subsides in France, but accelerating world-wide: this mapping reflects the true nature of Cap Digital, profoundly marked by the crisis.
Download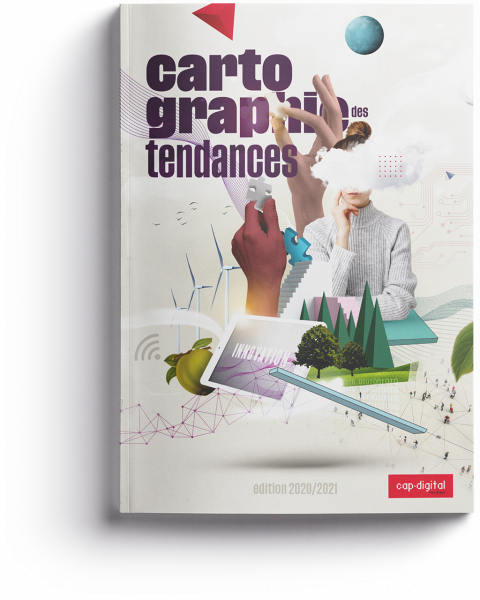 Even more than in the previous editions, this 2020-2021 Map reflects the DNA of Cap Digital
Over the years, the Trend Book became a reference publication which contrasts major orientations observed on the field, like an observatory of innovations and transformations.
Resilience, hybridization of skills, inclusion, responsible and impactful innovation, European Digital sovereignty and the end of a blind belief in a technological solutionism are some of the strong makers that you will find throughout the chapters of this Trend Mapping.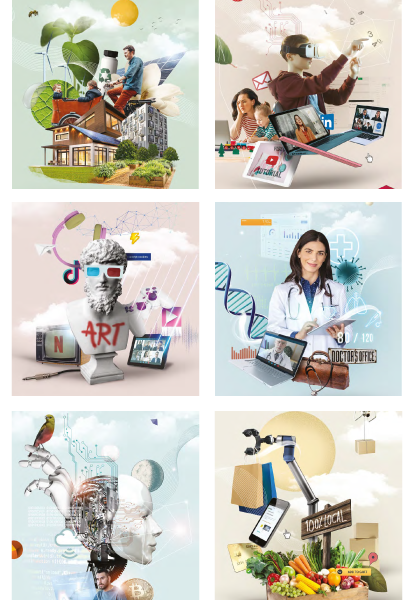 Explore the six major trends and related markets
The Cap Digital's Trends Book also plunged us in a dizzying exercise. To project oneself into medium-term and challenges of the major ecological and digital transitions that our members are addressing through the prism of the six major market of the cluster's community.
Sustainable cities – Urbanity in pandemic times: everything to reinvent?
EdTech & talents – The EdTech in the lockdown era, between convergence and versatility usages
Creative and cultural industries – How to recover from this pandemic in a society of physical distancing?
Health – What if the crisis had given us all the keys to reinvent our health system?
Technologies, data and AI – A forced-walking digitalization, the future requires us
Retail – Biggest challenges of a "as a service" retail: new commitment and business models
Download
AI4Cities Request for Tenders is now launched
Next