EIT Health Catapult: 2021 semi-finalists will now enter the training process
EIT Health's Catapult is a training programme and competition that boosts the development of top-notch European health start-ups in biotech, medtech and digital health through exposure to leading experts and international investors. The programme is organized by EIT Health.
Meet the 42 semifinalists
Throughout the Catapult process, selected start-ups will receive intensive training and exposure in front of leading European experts and investors. At the Catapult semifinals, these top start-up companies from all over Europe pitch in front of a carefully selected jury consisting of healthcare experts from various fields, after days of intense mentoring and business model optimization.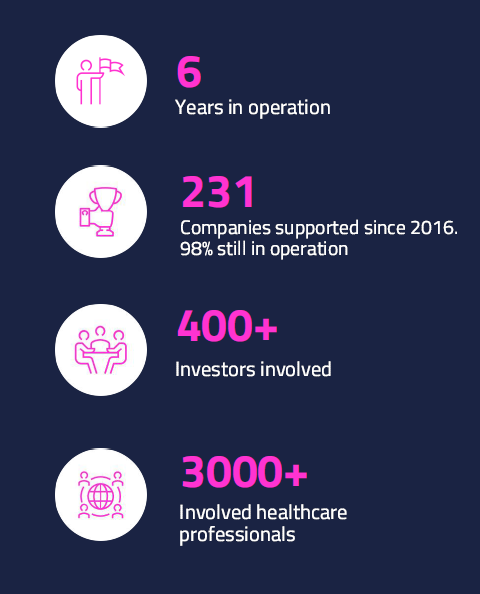 Connecting top start-ups with investors
From 1st to 3rd December, the selected ventures that are actively looking for Seed and Series A investment will compete for a spot at the finals and get a chance to connect with other international investors, corporates and EIT Health partners.
Semi-final pitch competition will be held for each of the three categories (biotech, medtech and digital health). Each event will have the following format:
During preparation, start-ups will be matched with mentors – experienced entrepreneurs, investors and experts in the field – to streghten and optimise their business plan and gain intensive pitch training
During expos, all participants will pitch to a jury and audience of specialists in the subject matter and investors
Register to the event
Then 21 finalists will be selected and invited to pitch at the finals in 2022. Start-ups will be showcased during the EIT Health Summit, share the €210K investment prize and be displayed on the New York Nasdaq Tower.
AI4Cities Buyers Group has selected suppliers for Phase 2
Next