European Health Catapult: Solutions for blindness, diabetes and epilepsy take top prizes
The grand finale of the European Health Catapult – led by Cap Digital – took place on 2nd December 2019 at the EIT Health Summit in Paris.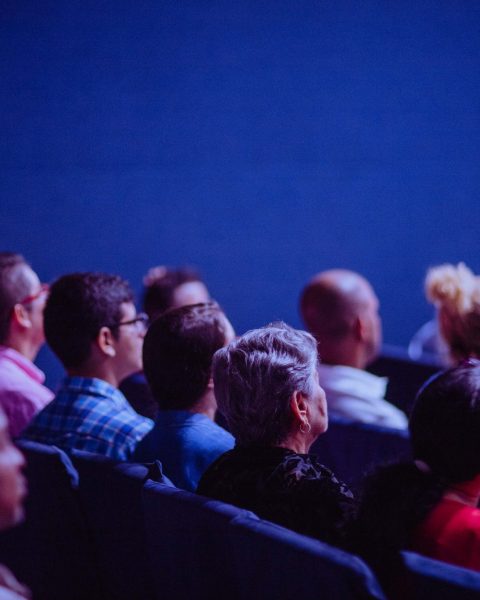 The winners of the European Health Catapult (EHC) were chosen after a final pitch contest at the EIT Health Summit in Paris
The top-prizes went to: SparingVision, with a treatment that can stop the progress of an inherited disease that causes blindness; PKvitality, with a smart watch for measuring blood sugar levels; and Epihunter, with an app that monitors difficult to detect "absence seizures" among epileptics.
The audience also had the chance to vote for the Alex Casta Award. The winner was Triumf Health, who offers a personalised approach to improve patient outcomes and empower ill children by delivering behavioural therapeutics through a mobile game.
The European Health Catapult is led by Cap Digital, and has become the flagship pitch contest under EIT Health. It is designed to identify and accelerate promising European start-ups in the categories of Biotech, Medtech and Digital Health.
The winners were announced during a special Award Ceremony hosted in the prestigious Paris City Hall on the evening of 2 December 2019. This was part of the  that gathered more than 1000 healthcare professionals. The contest provided a high-profile audience for all of the EHC competitors, along with cash awards worth more than €220,000.
At the start of the finals, there were 21 start-ups competing for the top 3 spots, and the Alex Casta Audience Award. These promising healthcare innovators have been training and competing since spring 2019 to reach the finals of the European Health Catapult. Morning pitches made the selection down to 9, who pitched at the plenary session in front of 600 people to showcase their solutions and convince investors.
The happy finalists had gone through almost a year-long process. From regional selections, to semi-finals for each category, and the grand finale in Paris.
Cap Digital has coordinated a group of over 20 European partners to provide the start-ups with good exposure and speed up their investment readiness, commercial maturity and access to market.
For more information on the prizes, the start-ups and the competition, see here.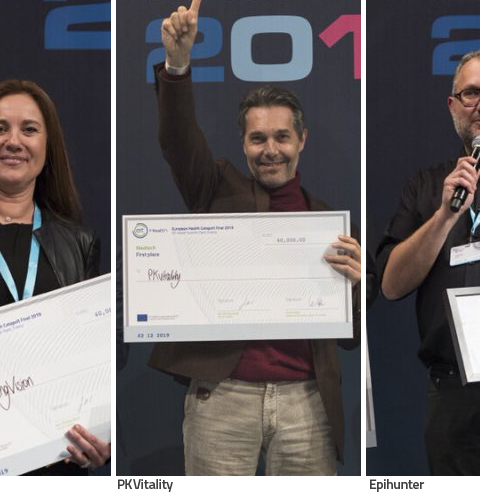 The winners and runners up:
The top three winners and runners up in the EHC award categories are as follows:
Save the Date : Urban EU-China Final Event 17 December 2019
Next