Smart Energy French Clusters becomes Smart Energy Alliance and aims for international reinforcement
The "Smart Energy French Clusters" alliance, launched in 2018, has recently updated its operating charter and governance, taking on the name of the "Smart Energy Alliance". It is a strong alliance of 11 competitivity clusters, including Cap Digital, in the energy, digital and mobility sectors.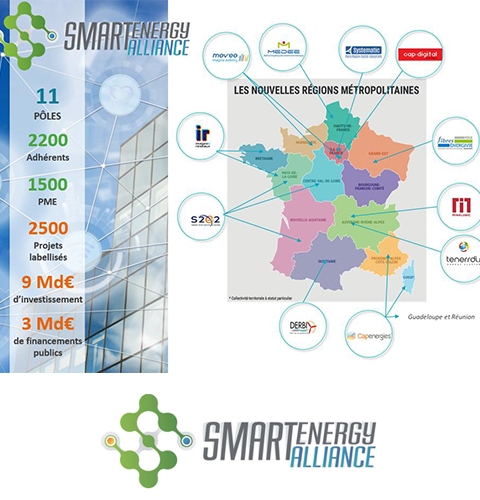 The Smart Energy Alliance builds on a rich history of shared actions at the service of development innovation in these sectors
The Smart Energy Alliance now represents 2200 actors, including 1500 SMEs, and more than 2500 projects, certified for an overall budget of 9 billion euros.
"Our goal is to consolidate and promote the key differentiating axes for these sectors, and strengthen the access of our companies internationally," says Elisabeth Logeais, the newly elected Executive Director of the alliance. She adds: "We want to be a privileged interlocutor of public policies, able to activate innovation ecosystems in the heart of the territories".
The alliance contributes significantly to the Comités Stratégiques de Filière (CSF) set up by the State in a process of industrial revival, notably in the CSF "Industry of New Energy Systems".
The presence of Cap Digital and the other Smart Energy Alliance members at the France Pavilion of the European Utility Week in Paris from 12 to 14 November, 2019 was a concrete illustration of the consortium's desire to connect French and international actors at major events for the sectors.
The alliance organised a Brokerage Event on 12 November in collaboration with the Enterprise Europe Network (EEN). Their objective was to help stakeholders to identify the right partners, to respond to calls to European projects H2020 for the year 2020.
Save the Date : Urban EU-China Final Event 17 December 2019
Next